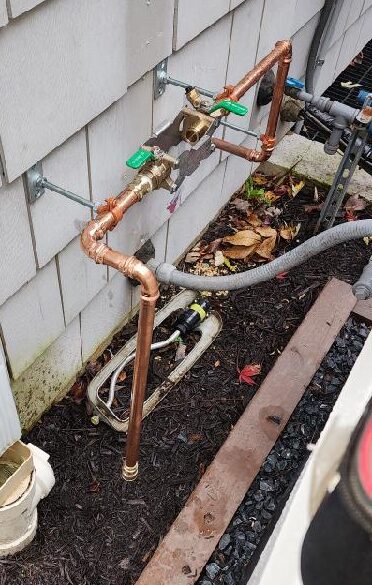 Backflow preventers play a crucial role in efficiently separating drinkable water from its non-drinkable counterparts. At W.H. Winegar & Son Plumbing and Heating, we have the knowledge and skills to effectively test, repair, and replace your backflow preventer. If you are concerned about the performance of your backflow preventer, call our technicians for testing. If we spot an issue, we can arrange for an efficient repair or replacement.
Why Residential and Commercial Properties Need Backflow Preventers
Many residential and commercial property owners may be unaware of how backflow preventers protect their property. Backflow refers to any instance when water flows through your water pipes in the opposite direction that it needs to travel. Backflow preventers keep that from happening and keep water flowing in the right direction. Backflow prevents therefore protect:
Fire Sprinkler Systems
Heating Systems
Outdoor Irrigation Systems
An Array of Applications in Commercial Establishments or Businesses
Water needs to be supplied to many appliances throughout your home. To ensure that the water goes where it needs to be, trust the professionals for backflow preventer repairs or replacements whenever necessary.
Contact Us Today
If you are seeking some plumbing or heating repairs, replacements, or other solutions, look no further than W.H. Winegar & Son Plumbing and Heating to solve all your precarious problems effectively and efficiently. In fact, with decades worth of experience in the industry, our leading professionals are guaranteed to swiftly find epic solutions to all your plumbing and heating problems. Give us a call today to inquire about how we can help you!