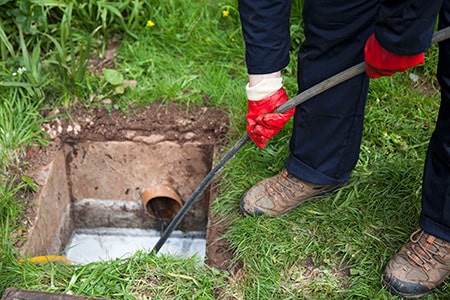 If you frequently experience clogged drains, a thorough drain cleaning may be something to consider. Over-the-counter solutions don't always solve the most difficult problems, which is why calling the professionals may be best.
The professionals and technicians at W.H. Winegar & Son Plumbing and Heating have the experience, knowledge, and correct equipment to clear your drains seamlessly and effectively.
The Perfect Solution For Your Drains
When you want your drains cleaned thoroughly and efficiently, it's best to trust the professionals. Our W.H. Winegar Plumbing & Heating team knows how to most effectively clear out a dirty or blocked drain, so you don't have to worry about handling the issue yourself. We can expertly diagnose your drain dilemmas and resolve them immediately. When cleaning your drain, we will make sure that you understand how best to care for your drain so you can avoid dealing with blockages.
Contact Us Today
If you are seeking some plumbing or heating repairs, replacements, or other solutions, look no further than W.H. Winegar & Son Plumbing and Heating to solve all your precarious problems effectively and efficiently. In fact, with decades worth of experience in the industry, our leading professionals are guaranteed to swiftly find epic solutions to all your plumbing and heating problems. Give us a call today to inquire about how we can help you!