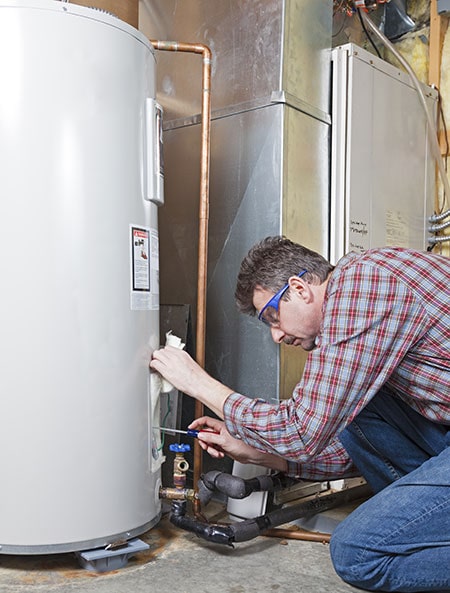 Hot water heaters are a vital component of any home. At W.H. Winegar & Son Plumbing and Heating, our professionals are here to proudly serve the greater Maryland area with the water heater repair services that they need. At W.H. Winegar & Son Plumbing and Heating, we make sure to put our customers first. We take the time to explore various repair options for your water heater to help you truly enjoy your home for many years to come.
After a successful water heater installation, you will likely require some type of repair at a certain point in time, even with proper care. At W.H. Winegar & Son Plumbing and Heating, we are available to help you with your water heater service needs, both big and small.
Proactive Water Heater Repairs and Replacements
If your water heater isn't working correctly, it can negatively impact the comfort and function of your entire home. If your water heater is showing signs of deterioration or dysfunction, it's best to proactively repair or replace your water heater instead of waiting for a leak to form.
When you arrange for proactive water heater repairs or replacements, you buy yourself valuable time. When you have the time to explore water heater options, you can find the best new heater for your home and budget. The last thing any homeowner wants is to have their crucial water heater break at an inconvenient time.
Contact Us Today
If you are seeking some plumbing or heating repairs, replacements, or other solutions, look no further than W.H. Winegar & Son Plumbing and Heating to solve all your precarious problems effectively and efficiently. In fact, with decades worth of experience in the industry, our leading professionals are guaranteed to swiftly find epic solutions to all your plumbing and heating problems. Give us a call today to inquire about how we can help you!