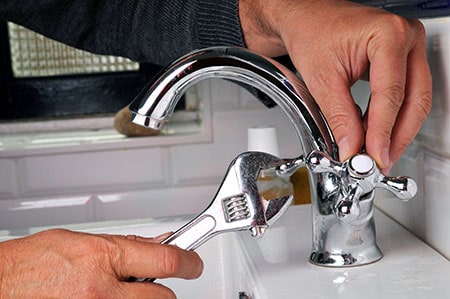 The faucet is one of the most common home fixtures. You can find faucets in bathrooms, kitchens, and laundry rooms. Hiring a professional is the best way to ensure that the faucet has been repaired or installed correctly and doesn't create any problems for you down the line.
Choosing the Right Faucet
At W.H. Winegar & Son Plumbing and Heating, we have over 50 years of experience providing homeowners with different solutions for their faucet needs. We provide you with excellent faucet installations for your kitchen and bathroom sinks, showers, tubs, and laundry areas.
Efficient Faucet Repair
If your faucet is leaking or showing other signs of dysfunction, it's best to trust the professionals for an effective faucet repair or replacement. If you attempt a DIY fix with your faucet, you may damage this essential home fixture further or cause damage to your home from significant leaks.
W.H. Winegar & Son Heating and Plumbing has the experience and knowledge needed to locate the parts required to repair your faucet. If you determine your faucet cannot be repaired, we are ready to provide you with the best faucet replacement options and solutions.
Contact Us Today
If you are seeking some plumbing or heating repairs, replacements, or other solutions, look no further than W.H. Winegar & Son Plumbing and Heating to solve all your precarious problems effectively and efficiently. In fact, with decades worth of experience in the industry, our leading professionals are guaranteed to swiftly find epic solutions to all your plumbing and heating problems. Give us a call today to inquire about how we can help you!