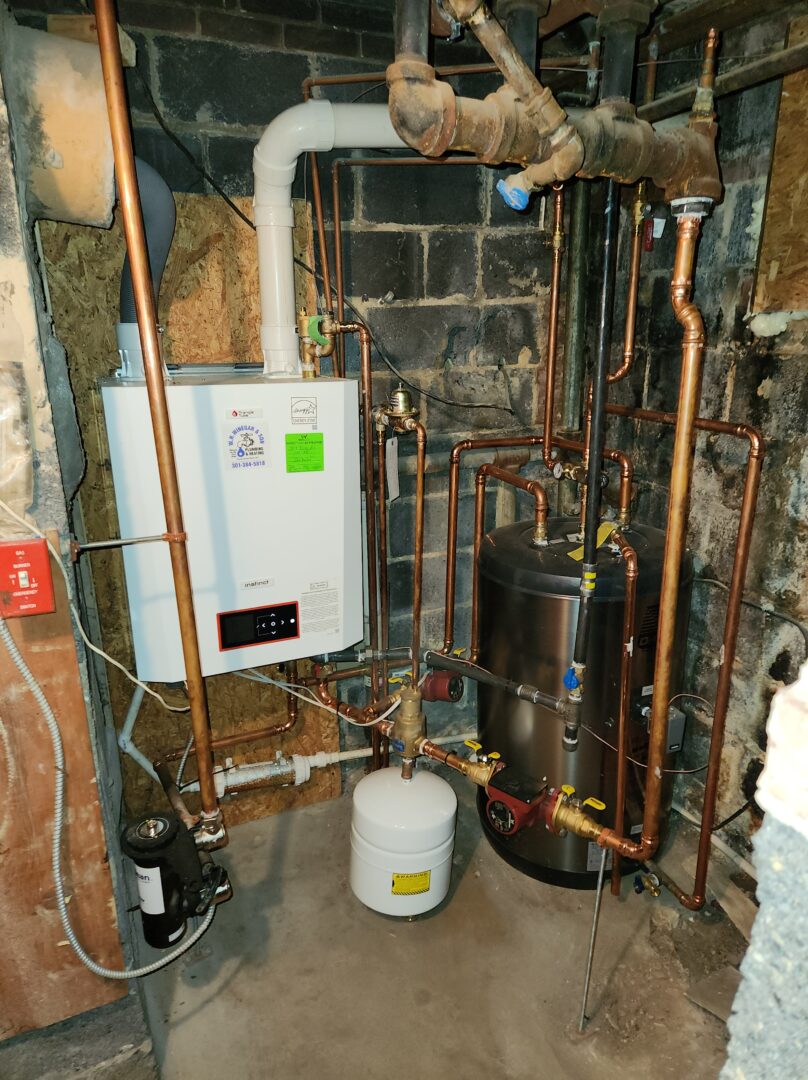 You can rely on the team at W.H. Winegar & Son Plumbing and Heating for boiler repairs and replacements. Our services include repairing or replacing traditional cast-iron boilers as well as high-efficiency condensing boilers.
Our experienced and knowledgeable team can help you determine which home boiler option is best for you. There are different costs and benefits associated with each system. Depending on your preferences, lifestyle, and budget, we can help you explore everything from the simplest cast-iron boiler installations to high-efficiency boilers with multiple zones and radiant floor heating.
Signs That You May Need Home Boiler Repairs
Your home boiler is essential to the comfort and convenience of your life. Like all home appliances used daily, they require maintenance and care. If you fail to repair your boiler after noticing the warning signs, you will likely end up with significantly more costly repairs in the future. If you notice these warning signs, schedule home boiler repairs today:
No heat in your home
Water leaks
Your carbon monoxide detectors are going off
High energy bills
At W.H. Winegar & Son Plumbing and Heating, we recommend yearly inspections so you can be proactive and avoid costly repairs or replacements.
Contact Us Today
If you are seeking some plumbing or heating repairs, replacements, or other solutions, look no further than W.H. Winegar & Son Plumbing and Heating to solve all your precarious problems effectively and efficiently. In fact, with decades worth of experience in the industry, our leading professionals are guaranteed to swiftly find epic solutions to all your plumbing and heating problems. Give us a call today to inquire about how we can help you!