Natural gas is an ideal option for powering your home appliances. However, gas appliances must be installed by licensed and certified professionals, especially if you want the job done right and appliances that last for years. Our professionals at W.H. Winegar & Son Plumbing and Heating are licensed to properly install gas appliances throughout your home.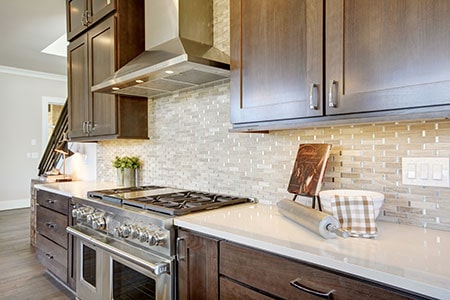 Install These Gas Appliances
You can trust W.H. Winegar & Son Plumbing & Heating to install your essential gas appliances, including:
Gas Boilers
Water Heaters
Gas Ranges
Gas Fireplaces
Gas Generators
Gas Pool Heaters
Gas Outdoor Grills
Natural gas is regarded as one of the most efficient and effective fuel options to power up different appliances throughout your home. Investing in gas appliance installations ensures long-running and reliable service from your essential home appliances.
Contact Us Today
If you are seeking some plumbing or heating repairs, replacements, or other solutions, look no further than W.H. Winegar & Son Plumbing and Heating to solve all your precarious problems effectively and efficiently. In fact, with decades worth of experience in the industry, our leading professionals are guaranteed to swiftly find epic solutions to all your plumbing and heating problems. Give us a call today to inquire about how we can help you!