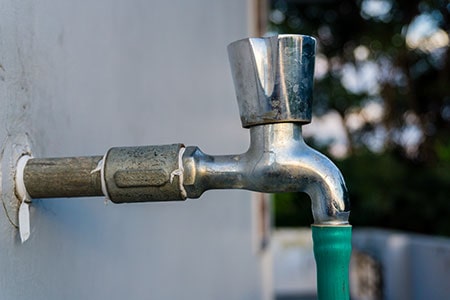 Repairing your hose bib as soon as you notice it is broken is essential for all homeowners. Your hose bib is a spigot or other device that provides access to water from outside the home. This is used when gardening, pressure washing, or washing a vehicle. A hose bib is your water source that can easily attach to a standard hose and provide maximum convenience for your property. If you require a hose bib repair or replacement, you can trust W.H. Winegar & Son Plumbing and Heating for a quick and effective solution.
We offer frost-free hose bibs as well as standard hose bibs. We can install a frost-free hose bib for your home that doesn't require turning off or winterizing when it gets cold. This will save you valuable time and energy every winter and prevent potential damage that results from failing to winterize.
Repair a Leaky Hose Bib
If you have noticed signs of a leaky hose bib, it benefits you to repair it as soon as possible. In fact, whether it's a minor leak or a larger one, scheduling an immediate hose bib repair is key, so you avoid any water damage to your home or property.
Your hose bib will likely need repairs at a certain point simply due to routine wear and tear. Ultimately, you'll be much worse off if you wait to repair your hose bib instead of dealing with the issue head-on and getting it repaired as soon as you notice any type of issue. If your hose bib requires a replacement, we can install the new part, so you don't have to go without this home fixture.
Contact Us Today
If you are seeking some plumbing or heating repairs, replacements, or other solutions, look no further than W.H. Winegar & Son Plumbing and Heating to solve all your precarious problems effectively and efficiently. In fact, with decades worth of experience in the industry, our leading professionals are guaranteed to swiftly find epic solutions to all your plumbing and heating problems. Give us a call today to inquire about how we can help you!