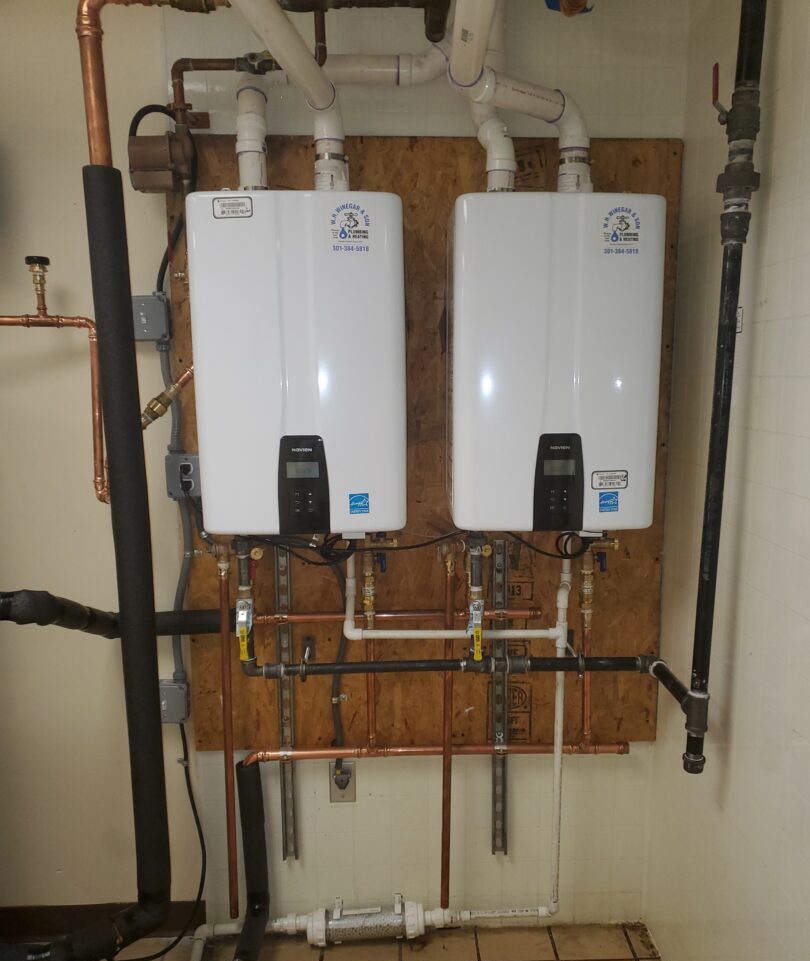 Tankless water heaters are popular with homeowners, as they allow a continuous hot water supply whenever you need it. By using a properly-sized tankless water heater, you can run several different water appliances, like a shower or bath, the laundry, and the dishwasher, all at the same time — without worry. We at W.H. Winegar & Son Plumbing and Heating have the resources and expertise you need to install and maintain your tankless water heater.
Save Space With Tankless Water Heaters
One of the biggest perks of tankless water heaters is the small amount of space required. A properly-sized tankless water heater can provide your household with the hot water supply you require without taking up more space in your home.
When installing a tankless water heater, you no longer require a massive storage tank to be installed in your home. This frees up more space for you to use for your family's enjoyment.
Ultimately, any water heater you use will require occasional repairs. Our experienced technicians know how to repair all water heater problems, so we can swiftly address any issues. At W.H. Winegar & Son Plumbing and Heating, we will make sure that your tankless water heater continues working superbly for many years to come.
Contact Us Today
If you are seeking some plumbing or heating repairs, replacements, or other solutions, look no further than W.H. Winegar & Son Plumbing and Heating to solve all your precarious problems effectively and efficiently. In fact, with decades worth of experience in the industry, our leading professionals are guaranteed to swiftly find epic solutions to all your plumbing and heating problems. Give us a call today to inquire about how we can help you!