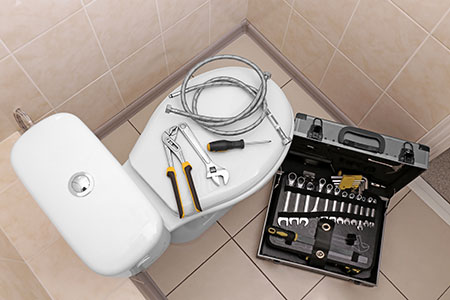 A toilet is something homeowners use daily and depend on. When things go wrong with your toilet, repairs become a priority. Ultimately, the best way to ensure that your toilets operate efficiently and correctly is to trust a professional for toilet repairs and replacements.
Investing In Toilet Replacements
Investing in high-quality toilet installations is one of the best decisions for your home. Toilets are used multiple times a day by every household member, so their long-term functionality and reliability are crucial. When you hire W.H. Winegar & Son Plumbing and Heating to replace those old toilets, you can be sure that the installation process will be as seamless and straightforward as possible. Don't choose toilet installations as a DIY project – trust the professionals to see the very best results.
Call The Professionals for Efficient Toilet Repairs
Do you have a toilet exhibiting problems like frequent clogs and a lack of flushing power? Call the plumbing professionals to take a look and diagnose the issue. If you respond quickly to toilet problems, you can rely on toilet repairs and avoid toilet replacements. It's important to remember that you may not always hear or see a toilet leaking while it significantly runs up your water bill. If you notice an increase in your water expenses, have our team look for leaks.
We carry an array of different repair parts on the truck and have multiple parts replacement options if needed. When you trust the professionals to diagnose and repair your toilet problems immediately, you save time and money on more extensive toilet repairs in the future.
Contact Us Today
If you are seeking some plumbing or heating repairs, replacements, or other solutions, look no further than W.H. Winegar & Son Plumbing and Heating to solve all your precarious problems effectively and efficiently. In fact, with decades worth of experience in the industry, our leading professionals are guaranteed to swiftly find epic solutions to all your plumbing and heating problems. Give us a call today to inquire about how we can help you!